At the beginning of the year when I was preparing a sermon on 2 Peter 2 for the Malyon Preaching Conference, I felt a strong call of God to focus more on sin and Judgment this year in my preaching. GREAT! Now those are words from God that a preacher loves to hear. I felt a bit like Jeremiah.
As a result, one of the sermons I have preached a few times this year is on the sin of Achan in Joshua 7. My summary is below. I always produce a summary like this for a sermon. It helps me focus.
· If you would like to read the sermon, you will find it here. (The superscripts/underlines are for the slide changes and the colours represent illustration and application.)
· If you would like to watch or listen to the sermon, you will find it here.
Passage: Joshua 7-8
Passage Summary: The Israelites were defeated by the men of Ai because they were unfaithful over the herem, so the root cause of their failure needed to be found and destroyed before they could progress in the conquest of Canaan.
Human Problem: We live with failure and eventually accept it as okay, but it is destroying our victory and hope.
Gospel Truth: Make sure sin stops you.
Title: When a Nation Stops
Outline:
1. God has great dreams and plans for his people – Israelites, us
2. But his plans for the Israelites were thwarted by their sin/failure (7:1-12)
3. So the sin had to be excised (7:13-15)
4. And the sinner judged and punished (7:24-26) like all of us.
5. That's why Jesus died for us (1 Pet. 2:24)
6. But you still have to make sure that sin stops you.
Anticipated Response: I'm asking God that 10 people will stop and repent of the sin that is dragging them away from God, and that 40% will continue to determine to live a repenting and holy life. One person will choose to follow Jesus.
Final Song Suggestions: Song about the cross and forgiveness for sin e.g. At the Cross (Chris Tomlin)
Personal Response: God is showing me that sin can be defeated and I am living a more holy life.
Q & A : What biblical research do you do for a sermon?
John Sweetman (Principal, Malyon College)
Q: What tools do you use for your biblical research?
A: I now mainly use my Logos software program. I check out a couple of good commentaries on Logos (often a solid Bible commentary and an exegetical application commentary). I hate to say it, but I usually print off the relevant sections (I still find it hard to research online). I also search for topics and words that are used in the passage using the search facility. However, I do have a Bible dictionary and a set of Tyndale commentaries on a nearby shelf that I will consult when Logos is not tackling the right questions or I'm finding it's taking me too long to sort through all the options. Logos has no shortage of information and I'm not a digital native, so sometimes I get bogged down. I will also use the Logos Greek Interlinear when I'm puzzling over some Greek words. Sometimes I use my phone Bible app to quickly search for relevant verses.
Q. What are you looking for as you research a passage?
A: First, I'm checking out the orthodoxy of my understanding of the passage. As I soak in the passage, my mind comes up with lots of ideas and questions. I want to be sure that I'm not wandering too far from historical interpretations of the passage. This does not mean that I will agree with every commentary. But I want to be sure that my ideas fit within the range of evangelical interpretations. If they don't, I need to be very careful about pushing my view.
 
Second, I'm broadening my understanding of the passage. I have limited theological and biblical knowledge. I need to draw on the expertise of those who have studied this passage at much greater depth. I have little real experience of the cultural context of the passage. I need to learn from those who have immersed themselves in the world of the Bible. I really want to understand the passage in its culture and biblical context and research is the only way I can do this.
Third, I'm seeking answers to my questions. A good soak in the passage usually raises a number of questions in my mind. I want to see if my resources answer those questions. For example, if I was preaching on Matt. 7:1-6, I'd hope that my resources would give me clarity on the meaning of "judging" and how verse 6 fits with the rest of the passage. Sometimes I'm disappointed when a commentary completely ignores my question (shame on them!), but often I gain helpful answers.
Fourth, I'm looking for new insights that will inform my preaching. I always want my listeners to discover new things as they listen to my preaching. This could be some cultural background, some new exegetical insight, some nuanced theological perspective, or some historical information. For example, recently I was researching Saul's death in battle (1 Sam. 31). A question that came to my mind was, 'What age was Saul when he died?' Well through research I found out that he was 70. Not a bad age to be leading an army in battle. Oh you say it must have been different in those days. But David died at the same age and he was so decrepit that he needed young women to keep him warm at night. That information interests me and I hope it will interest my listeners, even if I don't know how/whether I will use it yet.
Best Commentaries
If you want to buy a new commentary or a set of commentaries, don't rush in. They cost a lot of money. Do some research first as to what would be most helpful for you. You can talk to pastors, lecturers and mentors. Your choice may have to do with biblical quality or practicality or ease of use. It will also be helpful to know the quality of the commentary you are considering. The best commentaries site rates the overall biblical quality of every individual commentary in all the main sets of commentaries. It probably provides more detail than you will need, but it is very helpful.
Here's what the site says that it does:
Some professors give student their own lists and some have even published their list (notably D. A. Carson, Tremper Longman, III, John Glynn, and Jim Rosscup), but these are not available in one place.
BestCommentaries.com has collected these scholarly reviews and averaged them along with reviews from other ministries like John Piper's Desiring God Ministries, R. C. Sproul's Ligonier Ministries, and the Denver Seminary Journal as well as users of the site. The individual reviews are still extremely valuable, but together they can help preachers at all levels to make good, informed decisions about which commentaries they should purchase. Of course, scores and ratings alone cannot determine the best choices for an individual pastor or student, but we hope the combined resources available through this site points them in the right direction.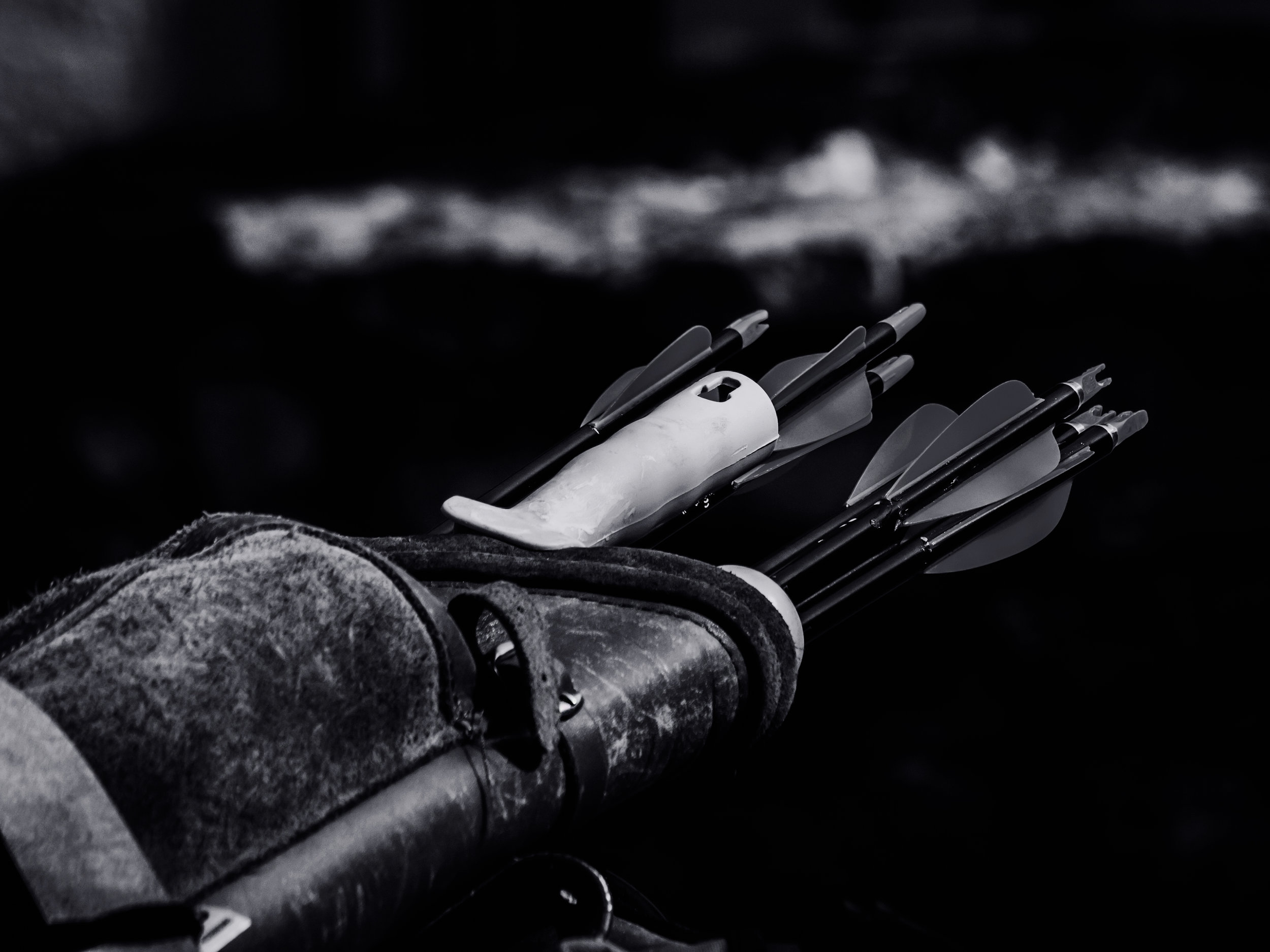 Murray Capill, The Heart Is the Target.
Book Review by Ian Hussey (Postgrad Director, Malyon College)
Capill, Murray. The Heart Is the Target. Phillipsburg: P & R Publishing, 2014.
"Lacking the skills to develop such application, but keenly sensing that they should have at least something practical to say, many preachers find themselves opting for "bolt-on" applications. Bolt on applications are predictable, vague, weary applications tacked on to a commentary on the text. Most commonly these are the "more" applications: love more, give more, serve more, pray more, read your Bible more, trust more, come to church more, and so on." (19)
So laments the Principal of the Reformed Theological College (Victoria), Murray Capill, in his book, The Heart is the Target. To remedy this problem Capill argues that the entire sermon must be "applicatory in thrust." (25). To this end he argues that application must be in the mind of the preacher throughout the sermon development process, not just at the end.
To enable this focus on application, Capill suggests a model for developing "living application": First the applicatory potential of the text is explored, then the applications of the text are interfaced with the preacher's life experience and then they are shaped by the realities of the hearer's lives.
This book provides the preacher with an excellent set of tools to develop heart-changing applications that emerge from the biblical text. At times parts of the model are not fully convincing but its value, as summarised by the must-read appendix, is undeniable. The preacher who utilises the approaches suggested in the book will undoubtedly produce sermons with more, and a greater variety of, application that can transform lives.
Overcoming Insecurity
When starting out in ministry, one of the skills that pastors learn is how to prepare and deliver a sermon. To some of us, it comes easy, but to many of us it can be a struggle, especially when we preach week after week. It can be easy to get "writer's block", or to feel as though we're just not being heard, or to get sucked in to the habit of thinking that we're not good enough as a preacher. To be honest, I am a sucker for that last bad habit. I can step down out of the pulpit and feel inadequate. I think that I have not done justice to the passage or to God's people or that I have just not been clear enough.
The Apostle Paul has helped me. He was given his much discussed thorn in the flesh to stop him from becoming conceited. Maybe the thoughts that I have stop me from becoming conceited? Who knows? But listen to God's words to Paul after he talks about his thorn in the flesh… "But he said to me, 'My grace is sufficient for you, for my power is made perfect in weakness.' Therefore I will boast all the more gladly of my weaknesses, so that the power of Christ may rest upon me" (2 Cor 12:9). As a new communicator, Jesus' power through God's word can still be made perfect through the weaknesses of my preaching. I am determined to learn to be a better communicator, but while I am growing, I hold on to the truth that the power of Christ rests upon me.
Checking for Illustrations (John Sweetman)
I teach about the importance of illustrations. They not only help the listeners to understand the truths that you are teaching and/or to see how these truths apply, but they also give the listeners a chance to relax in the intensity of a powerful biblical sermon. Therefore, I believe that they should be spaced throughout the sermon. I usually print my sermons on two sides of A4. Recently, I found that I had preached a whole page (half the sermon) without a single illustration. So now I print my illustrations in a red font. That way I can easily see how I have spaced them throughout the sermon.
(Some of many) Free Image Libraries:
Podcast Review - Tim Keller
Timothy Keller is the founding pastor of Redeemer Presbyterian Church in New York, which he started in 1989 with his wife, Kathy, and three young sons. For over twenty years he has led a diverse congregation of young professionals that has grown to a weekly attendance of over 5,000. In February, Keller announced that Redeemer was splitting into smaller independent congregations and that he would focus on teaching and training the next generation of pastors and leaders.
For 25 years, Redeemer has been recording and producing sermons and ministry materials. They have created this free resource of 250 sermons and lectures which provides one or more free sermons from every series preached at Redeemer and covers a broad array of topics (it's arranged in topics rather than series).
Tim Keller's sermon podcast may well be the most listened to podcast in the world. He certainly is the preacher I am most likely to listen to. Keller has a strong understanding of Scripture, a consistent biblical theology, and a vast knowledge of Christian history and literature. I always learn something new when I listen to his sermons. But Keller also has a deep commitment to cultural relevance. He's at his best when he is explaining how the text of Scripture makes logical sense and is essential for all postmoderns. Oh, and everything he preaches is centred around the grace of God.
Not many can preach like Keller (we don't have his knowledge), and you must remember that he is mainly preaching to very well-educated New Yorkers. You won't find lots of stories or much emotion (he is Presbyterian). But if you want to hear God's truth powerfully expounded in a way that rings true for both Christians and non-Christians, then you can't miss with a Keller podcast.
Preaching Christ from the Old Testament
Joe Khan (Pastor, Rosalie Baptist)
I dug a hole…
The first chapter of Esther unpacks the personification of pride displayed in the disgusting behaviour of an arrogant king. This king summons people to come from all over the empire to bask in his glory, he lavishes luxuries on his guests so that they might marvel at his wealth, he puffs himself up and expects everyone to stroke his ego, he orders his wife to parade naked in front of the feast and when she refuses he publicly shames her and banishes her from his harem. And I had to prepare a sermon on this guy! The congregation were anticipating the beauty of the story of Esther, but that story started with the ugliness of Xerxes. What is a preacher to do?
It is at times like this that it is vital for us to remember that every part of the Scriptures is inspired by God – even the bits that seem depressing and ugly. This means that the flow of this narrative was shaped by God for His purposes. God had a purpose in starting with the ugliness of Xerxes; my job as the preacher was to discover that purpose and preach it.
As I read through the text again I felt as if God was digging a deep hole of despair. The more the narrative tells us about the king, the more we are caused to reflect on how dire life was for the people of God. They were trapped in exile and enslaved to this despicable ruler, with very little hope of rescue. This realisation confronted me with the reality that if God shaped the narrative to dig a hole of despair, my sermon would have to dig a hole as well!
My sermon had to dig a hole that showed the perils of pride and the misery of a life spent looking for a good king only to find that they are all just like Xerxes… only to find that WE are all just like Xerxes. We might not gather people from across the globe to bask in our glory… but if we are honest, we would if we could. If it was to be faithful to the narrative, my sermon had to dig this hole of despair… but if I was to give my people hope, the hole had to be filled.
Here is where understanding the flow of the narrative helped me. God used this hole He dug to demonstrate both how horrible life in exile was for the people, and how powerful His salvation would eventually be. Under exile the people of God were longing for a better king than Xerxes; and in Jesus, God provided that King!
In Jesus, we find a king who did not need to summon people to come and bask in His glory but left His glory in Heaven to come and find people who were lost & broken. A king who did not demonstrate his power through lavish luxuries but by embracing a life of a suffering. A king who did not exploit women to puff up his pride but one who esteemed, valued and restored women. A king who did not cut off the ones he loved when he felt betrayed but one who was prepared to be cut off himself despite the betrayal of His loved ones. If the sermon made my people long for a better king than Xerxes; I wanted them to find that King in Jesus.
So when texts seem to dig holes of despair don't be afraid to start mining the depths of that hole. The call upon us who preach is to dig that same hole in our preaching; to allow our people to feel the dire nature of the hole… And then to show how only God can fill that hole with Jesus!
January 2017 - Migration and the Mission of God (Sermon)
Ian Hussey
Surely one of the biggest issues the world faces at the moment is mass migration. For many of our listeners migration is a source of anxiety. Some people will be fearful of migrants coming to Australia and changing things for the worse. On the other hand, more and more of our listeners are migrants themselves, and in our globalised world, many are considering migration. In this sermon I tried to set the current mass migrations within the bigger biblical narrative. Download the sermon here.
Why Preachers Don't Improve
John Sweetman (2015)
I want to let you into a secret that you're probably already well aware of. Most preachers are not growing much as preachers. It's surprising in a way. For many pastors, preaching is the heart of what they do. It provides opportunity to teach God's word, pastor their people, and influence those they lead to follow Jesus. Really there's not any other opportunity to shepherd people quite like that 30 minutes (or so) on Sunday. It's really key.
I'm not saying pastors are not growing. We're becoming wiser and more experienced pastors. We're getting more skilled at leading. We are finding out more about the Bible as we read and study. Our character is changing, hopefully for the better. We may even be more at peace in the middle of conflict (perhaps). But when it comes to preaching, we're pretty well doing what we've always done.
Not that's there anything necessarily wrong with that. Preaching is not something that needs constant radical change. Maybe we're doing a great job as God empowers the preaching of his word. But the fact is, we honestly have no idea how effective our preaching is, and therefore we have little motivation or methods to improve it.
I know preaching and preachers pretty well. I've been preaching for 45 years and this year I have already preached over 70 sermons. I also teach preaching (40 in the class this semester) and I meet monthly with a group of preaching interns. So let me share some things I know about preachers and preaching that may help you understand why growth and change is so difficult.
1. Preachers are under a fair bit of pressure. I know some of you wonder what pastors do between Sundays apart from preparing a sermon. But actually there are quite a few other things on the agenda. There are lots of things and people to organise and manage. There is correspondence and other writing. There are pastoral appointments and visits. There is prayer and personal study. There is a stream of meetings. I'm not saying that pastors are the only people working hard; we all are. But there is limited time to crank out (prepare) the sermon.

I remember a time when I was Senior Pastor at Bracken Ridge as well as part-time lecturer at Malyon. I just had Thursday morning to prepare and write my sermon. That's certainly not ideal, but it was the reality. Thankfully it's no longer the case for me. But a time-poor pastor is not likely to spend lots of extra time trying to grow as a preacher.
2. Preachers mostly get positive feedback. Actually, they probably mostly get no feedback. But when comment does come, it's usually positive. Of course, as preachers of truth, we will step on a few toes and may occasionally get strong reactions, but most pastoral preaching revolves around grace which is incredibly good news, and generally listeners are pretty nice. If they can't say something good, they will say nothing. At least that's what I've found. It may not be true of every church.

Now this positive feedback may come because we really are incredible preachers, but it could also be because we tell a good story, or preach for just 20 minutes, or don't use notes, or utilize technology well, or say something significant, or have the gift of the gab, or are loved because we are great pastors. To be frank, listeners often have little idea of what makes a strong, biblical sermon. But when the listeners generally seem positive about our preaching, there is not much motivation to change anything.
3. Preachers are somewhat insecure about their preaching. This may surprise you, but we don't really want to know if we are doing a poor job at preaching. No preacher wants to preach badly. What a catastrophe it would be if our sermon actually was poorly done and had little impact, especially on a regular basis. No preacher would want to hear this. It would be such a blow to our sense of identity, our sense of being used by God, even our sense of call. It would make us feel guilty and very insecure. So most of us prefer to avoid helpful critique because it will feed our insecurity and fear.
I'm often in this boat. I would hate to think that my sermons aren't as effective as I hope they are. What would that say about my role or my gift, especially as I actually teach preaching? Deep down I know that my sermons have many weaknesses, but I don't want to hear this when I've invested so much in them, and have seen God work. I'm insecure. I feel vulnerable. I don't want to be embarrassed. I'm fearful that I may find it difficult to change anyway. So my insecurity can stop me looking for honest feedback and push me to screen out any suggestions for growth.
So a time-poor, insecure preacher who is mostly getting gentle, positive affirmation from their congregation about their preaching is not likely to invest in growing as a preacher. Even if this preacher had the time, it would be difficult to know what to do anyway. Unless something changes, it looks like churches are stuck with the preaching we are getting. I hope that it's the best we can do.
Malyon College offers undergraduate, graduate and post-graduate courses in preaching. From 2017, the College will run an annual preaching conference.
The Use of Multimedia in Preaching
John Sweetman (Jan, 2017)
I'm teaching a postgraduate preaching unit on Contemporary Biblical Preaching this semester. One of the issues we inevitably deal with is the use of multimedia in preaching. This is a complex issue that I don't have all the answers to, but let me share a few musings.
I'm concerned that preachers will blindly adopt or reject the latest technology without exploring the implications and ramifications. I must confess that I am an avid user of multimedia in my preaching. I don't use much video, but I do extensively utilise PowerPoint (37 slides in the sermon I preached last Sunday). So I'm not coming to this topic from a completely neutral viewpoint. But let me explore two issues, share some of the questions/concerns on my mind, and offer a few insights.
1. Preaching by video
Video now means that preachers can reach a much larger audience. The use of video allows a preacher to be seen by a very large audience because his/her image is projected onto a screen (some of our churches are doing this). It allows a preacher to speak to multiple audiences in multiple locations (some of our churches are filming preachers and sending this to other locations). It allows TV preachers to speak to millions. It allows a sermon to be viewed during the week by someone who has missed the live service. It allows churches to build online congregations who may only view videoed sermons. It allows churches to offer a video sermon in a service when they cannot or choose not to have a live preacher. So you can see that video offers so many new possibilities to increase the impact of preaching. It appears to be a God-send.
My questions: Is preaching by video the same as live preaching? Is some connection sacrificed when listeners are not actually interacting with a live preacher? Will this lead to fewer, but more gifted, preachers? Will people eventually prefer a powerful video preacher to a humdrum local pastor? Is this a good thing? What will this mean for the church? Is preaching an important part of pastoral leadership or is it a role for those who are most gifted?
My reflection: Video has given us the ability to not only hear or read great sermons from very gifted preachers, but to actually watch them as well. I have been moved by God through watching video sermons. Right throughout history, there have been excellent preachers who have commanded large audiences. Video now extends their influence (as did the printing press) and I see this as a good thing. I'm sure there is a place for using video preaching wisely. However, thankfully the accessibility of video preaching does not yet appear to be greatly impacting the influence of the ordinary, local preacher. God continues to empower preaching no matter how average, and congregations mainly continue to listen and grow. I would be concerned if this changes. I do see preaching as an important part of biblical shepherding. To me there is still some difference between listening to a live person who I respect and who understands my context, and listening to a video preacher whose life I can't see and who may well be preaching to a different culture/context.
2. Using PowerPoint and other multimedia
As mentioned above, I love using PowerPoint in preaching. It enables me to demonstrate historical and geographical detail, to introduce diagrams that clarify what I am teaching, to put up Scripture so that everyone can check out what the Bible is saying, to paint images that illustrate the propositions I am stating, and to underline the main points that I am making. There is plenty of research around that indicates that listeners are much more likely to retain information when they learn through multisensory communication.
My questions: Why do many of the best preachers not use multimedia (or use very rudimentary multimedia) when they speak? Is the power of preaching based around verbal connection and listeners' sensitivity to the Spirit which may be lost with too much visual stimulation? When does the use of PowerPoint cross the line from communication to entertainment? Does strong use of multimedia turn listeners into consumers? Am I creating a rod for my own back by producing a standard of multimedia communication that will be difficult to maintain? Is it an effective stewardship of time to put hours into preparing a high-class multimedia presentation?
My reflection: It takes considerable time, skill and effort to prepare effective multimedia presentations. While others with gifts in these areas may assist, the use of multimedia usually means a greater investment by the preacher. This time has to come from somewhere. Often it will come from the research and writing of the sermon. So the sermon may become more interesting but less solid, more entertaining but less insightful, more attractive but less informative. This is an issue to watch. The use of multimedia mustn't reduce us to serving a diet of milk in sermons. The other caution I offer is to make sure that the use of media doesn't detract from or distract from the main message of the sermon.
But I can see no theological problem with the use of multimedia. The beauty of the temple and the actions of the prophets show us that God communicates visually as well as orally. The effective use of multimedia provides preachers with new opportunities to communicate the gospel message to listeners who learn in a variety of ways.
Conclusion
I hope that I have shown that new technologies can both enhance and endanger effective preaching. Multimedia makes a great servant but a terrible master. I think that generally we are hastening slowly in embracing multimedia in preaching, and that is a good thing. Please let me know if you have any other insights or questions.
Authority in Preaching
 
John Sweetman (Nov, 2006)
At Malyon College, pastoral students are expected to take a preaching class in their degree. In every class, there is usually at least one student who challenges me about the value of preaching in a postmodern, technological world. "Who wants to listen to a talking head sprout on for 30 minutes? Where else does this happen in our culture? What's the point? What gives the preacher absolute authority?" Good questions!
The fact is that there is something countercultural about preaching no matter what the cultural setting. Here's one of the definitions I use for preaching: "Preaching is the public, authoritative declaration of God's truth (the gospel and its implications) through God's Spirit to listeners, calling for a response of belief (mind and heart) and commitment (will)."
There are many fine things that a preacher can communicate to a congregation. They range from how to overcome the past, to the ingredients for a successful marriage, to the need for a deeper spirituality, to the ways to develop the health of a church, to the signs of Christ's return. I'm sure that God would be happy about all these concepts and that they may well contribute to the spiritual growth of the congregation. Many Christian books are written on these themes and Christian speakers deal with such issues in seminars and conferences. But I don't believe that they constitute preaching.
What makes preaching unique is "authority." The preacher is not giving advice (no matter how well-researched and important), but is proclaiming God's Word. To preach means, "to cry out, herald, or exhort."
Spiritual authority comes in two main ways. The first is truth. The more preaching is lined up with the truth of God's Word, the greater the authority of the message. When preachers impose their understanding and research and perspectives on the sermon, their authority diminishes, no matter how true their ideas may be, because the preacher cannot (and should not) say with authority, "This is God's Word to you." This doesn't make personal perspectives invalid, but it does suggest caution.
But authority comes through "Spirit" as well as truth. This is particularly true in evangelistic or prophetic preaching when the preacher becomes a person empowered by the Holy Spirit to speak God's word to those who need to hear. This form of authority is not completely dependent on preaching a passage of God's revealed Word (although it always needs to be under the authority of Scripture), but relies on God speaking through a gifted, holy channel (the preacher).
My argument is that the closer the preacher remains to the truth of God's Word and the more the preacher becomes a channel for God's Spirit, the greater the authority in preaching. It is authority that makes preaching "proclamation" and not just helpful, spiritual advice. While both Scripture and Spirit are authoritative, the combination of both should be the mainstay of our preaching.
The Bible on Preaching

John Sweetman (Sep, 2008)
I am concerned that in some quarters preaching is being devalued by postmoderns who reject its authority, by preachers who don't understand it's power, and by listeners who rate it by its entertainment value. I believe that good preaching is absolutely essential to the growth of God's church.
Here are some of Paul's more significant statements on preaching (or at least the ministry of the Word), with a brief comment on each. They clarify "good" preaching.
How, then, can they call on the one they have not believed in? And how can they believe in the one of whom they have not heard? And how can they hear without someone preaching to them? And how can they preach unless they are sent? As it is written, "How beautiful are the feet of those who bring good news." (Rom. 10:14-15).
There is need to receive the ministry of the Word in the conversion process. This may not necessarily be from a sermon, but in many cases it is. Preaching always must have a gospel core and is an essential part of evangelism.
And we also thank God continually because, when you received the word of God, which you heard from us, you accepted it not as the word of men, but as it actually is, the word of God, which is at work in you who believe (1 Thess. 2:13).
Paul is talking here about his ministry as an apostle, so we need to be careful not to equate his preaching ministry with preaching in general. But while not every part of a sermon can be described as "the word of God," there is a God-dimension about preaching that makes it more than human words. The word of God is heard in preaching in a unique way.
My message and my preaching were not with wise and persuasive words, but with a demonstration of the Spirit's power, so that your faith might not rest on men's wisdom, but on God's power (1 Cor. 2:4-5).
Effective preaching is not ultimately dependent on the preacher's skills and abilities, but on the movement of God's Spirit. We should work to improve our preaching skills, but never think that skill can replace God's power in conviction and life change. Preachers must also be careful not to encourage the dependence of listeners. Dependence on God is the focus of preaching.
For we do not preach ourselves, but Jesus Christ as Lord, and ourselves as your servants for Jesus' sake (2 Cor. 4:5).
Preaching is a servant task. Preachers love those whom they preach to, and they draw attention to Jesus, not themselves. Jesus is the centre of our preaching.
All Scripture is God-breathed and is useful for teaching, rebuking, correcting and training in righteousness so that the man of God may be thoroughly equipped for every good work (2 Tim. 3:16-17).
Scripture is a powerful, God-given resource for preaching. Preaching should be based on the Word of God with the preacher's role that of an expositor of Scripture. Preachers need a comprehensive knowledge of Scripture.
Until I come, devote yourself to the public reading of Scripture, to preaching and to teaching (1 Tim. 4:13). Preach the Word; be prepared in season and out of season; correct, rebuke and encourage - with great patience and careful instruction (2 Tim. 4:2).
Here Paul is writing to Timothy who is the leader of a church beset with theological and practical problems. Paul's advice is to preach and teach. Preaching is a very important part of ministry and should not be neglected. It requires effort, devotion, and patience. It is vital for Christian growth.
The elders who direct the affairs of the church are worthy of double honour, especially those whose work is preaching and teaching (1 Tim. 5:17). He [an overseer] must hold firmly to the trustworthy message as it has been taught, so that he can encourage others by sound doctrine and refute those who oppose it (Tit. 1:9).
While all elders needed to be able to teach (1 Tim. 3:2), it seems that those who had special responsibility for oversight needed to focus on preaching/teaching as an important part of their role. There appears to be an indication of setting some people aside for a preaching/teaching ministry. These elders need to have a sound theology and be able to provide direction and correction.
Lori Carrell's Research on Listeners
January 2017 - Ian Hussey
As you might know, I am really keen on basing ministry on empirical research. The alternative is to just do ministry the way we have always done it, or the way we have seen a limited group of other people do it (e.g. the pastor we had when we were growing up), or we do it the way an expert says we should do it based on their experience (not their research). Although good, these models of practice can be a fairly narrow sample of what is going on.
Preaching is especially bereft of good empirical research. One of the few exceptions is the research by Lori Carrell. You can read all the research in her book, The Great American Sermon Survey (Mainstay Church Resources, 1999). However, Carrell wrote a series of articles for Rev. magazine in 2007-2008 which summarise her findings.
You can access the PDFs online:
Lori Carrell, "Sermons Most Likely to Succeed: Do sermons actually change beliefs and behavior? An ongoing study reveals hard facts," Rev. Magazine (May/June 2007), 71-73.
Lori Carrell, "The Perils of PowerPoint Preaching: Research reveals that the use of PowerPoint slides during preaching is often more of a distraction than a transformative tool," Rev. Magazine (Mar/Apr 2008): 91-93.
Lori Carrell,"Are You Wasting Your Sermon Prep Time?" Rev. Magazine (May/June 2008), 91-93.
Lori Carrell,"Reaching the Choir: Are you transforming your listeners or simply telling them what they already know?," Rev. Magazine (July/August 2008), 95-97.
Lori Carrell,"Why Your Preaching Matters More Than You Think," Rev. Magazine (September/October 2008), 158-159.